Script

I provide in-depth feedback at a professional standard. With a quick turnaround, I use an industry standard and experience to develop your scripts to be the best that they can be.
I provide worksheets and advice as to how you can clarify your scripts and developments as well as my own working method to develop and improve from draft to draft.
With each purchased feedback I will provide your second FREE of charge (only applicable to the same feedback you purchased, e.g. if you purchase a Short Script 1 Page feedback, you will receive a second 1 Page Feedback free of charge)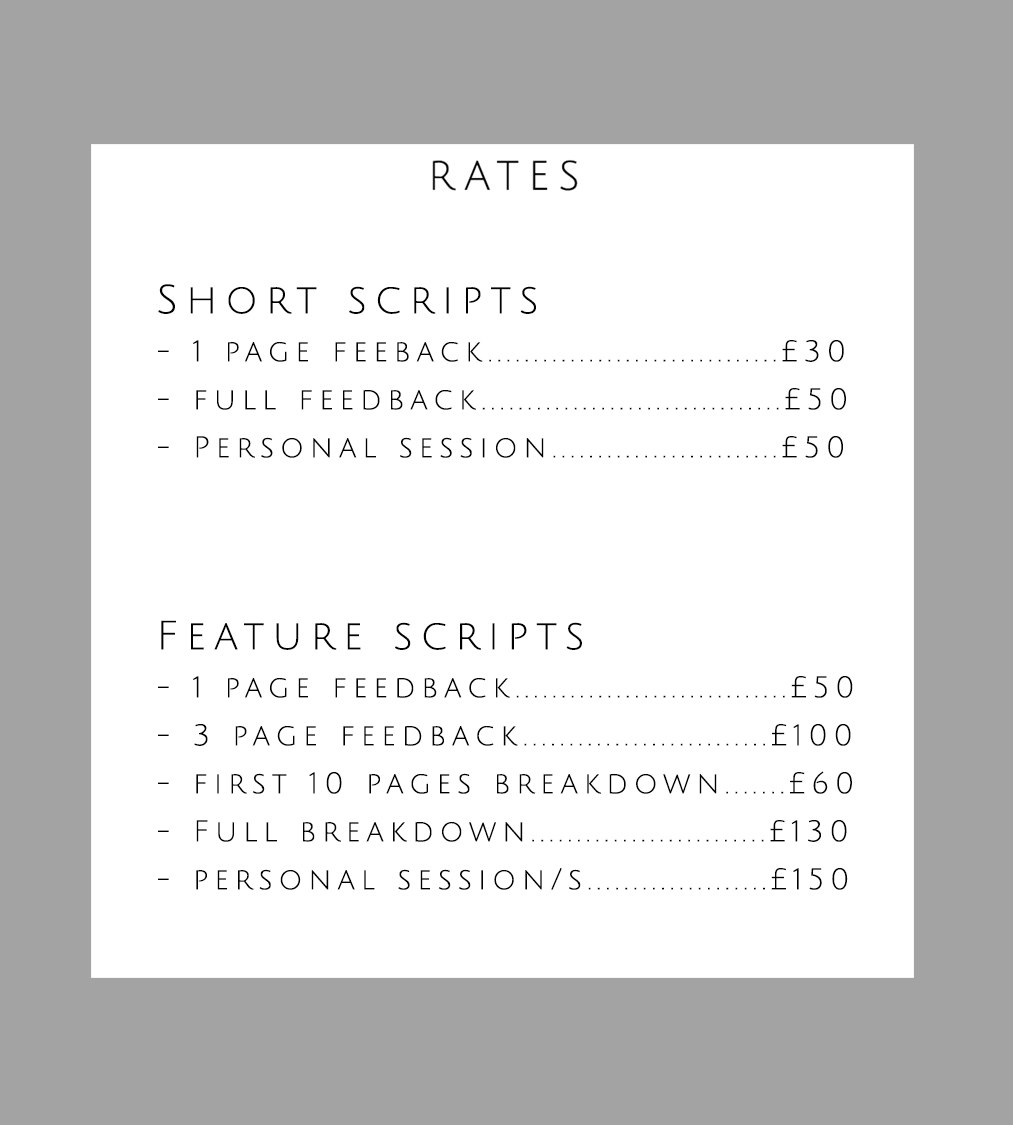 ---
Film Production
I collaborate with several different other creatives in order to fully realise a project. I have a talented network of cinematographers, editors, VFX artists, composers, sound designers and so forth.

Please read and review the Creative Brief in order to fully understand why I charge what I do and the additional costs that can be applied to a final invoice, or see below.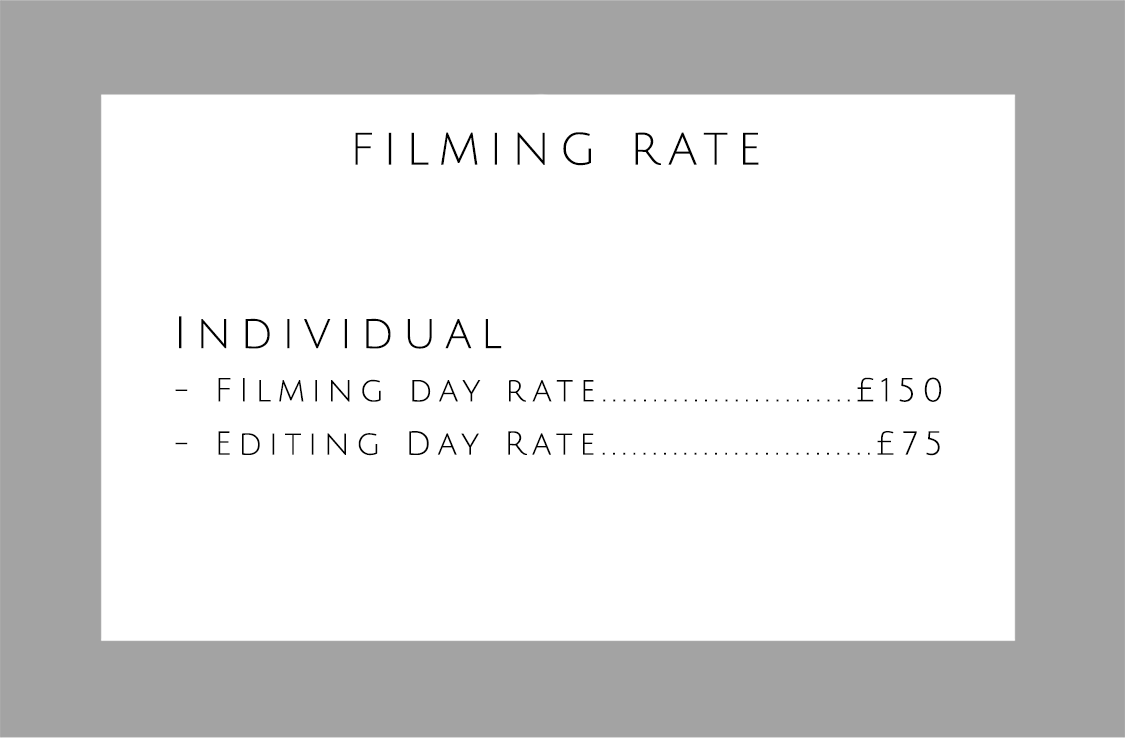 ---
Budget Breakdown
To avoid any confusion or misconception for a film's budget, this list briefly highlights the areas where the money is spent in production:
L O C A T I O N – Location is extremely important to produce a film unique film. Locations require time to sign-off, recce, prepare, and often agreements to read and sign for health and safety precautions.

To make your film look unique and satisfy your project goals, look, and feel, we need time to find the right location that will give your film the edge to stand out from the crowd in social media.

Often we can find locations for free, as people are willing and kind to let aspiring filmmakers and artists develop their careers. But there are still costs to consider such as travel expenses, food, health and safety, and public liability insurances.

A C T O R S – Depending upon the style and goal of your film, if it is a narrative, actors are essential for playing the desired roles. Like with locations, there are many aspiring actors that are willing to do this for free. We try to be as professional as possible and attend to actors as the industry might and provide and pay for expenses.
EQUIPMENT – Otello has a Sony A7sII which can shoot 4k LOG footage, and two CINE lenses. If you have particular ideas about your desired aesthetics and feel of the film, we may need to hire out additional equipment or employ other crew who have the skills to use the equipment.

When considering your films aesthetic, please consider your budget and what might be needed to produce your ideas.

EDITING – The editing process has many steps to it and takes a long time. Once a film has been edited, it needs to be sent to the client, has suggestions made, re-edited, resent, and so forth. This takes time and a considerable amount of communication and is not considered part of the budget. This is still work. The client must be aware that the more edits/tweaks/adjustments that occur after the agreed days of work, a per/hour surcharge will be added.

RESEARCH AND DEVELOPMENT – A lot of time goes into researching, developing, writing, and meeting the client to ensure that the final product is achievable. This might mean travelling to locations, meeting actors, test shoots, and client meetings. Part of our fee is included in the time and money invested in developing your film to make sure it satisfies everything in this form.